The exotically named William Topaz McGonagall claimed to have been born in Edinburgh, however, it is more likely that he was born to his Irish parents in County Donegal, Ireland. He was born in 1825 and settled, with his family, in Dundee, around 1840. His father was, by trade, a handloom weaver and William was initially trained to follow in his footsteps. However, he developed a love of books and reading, especially Shakespeare.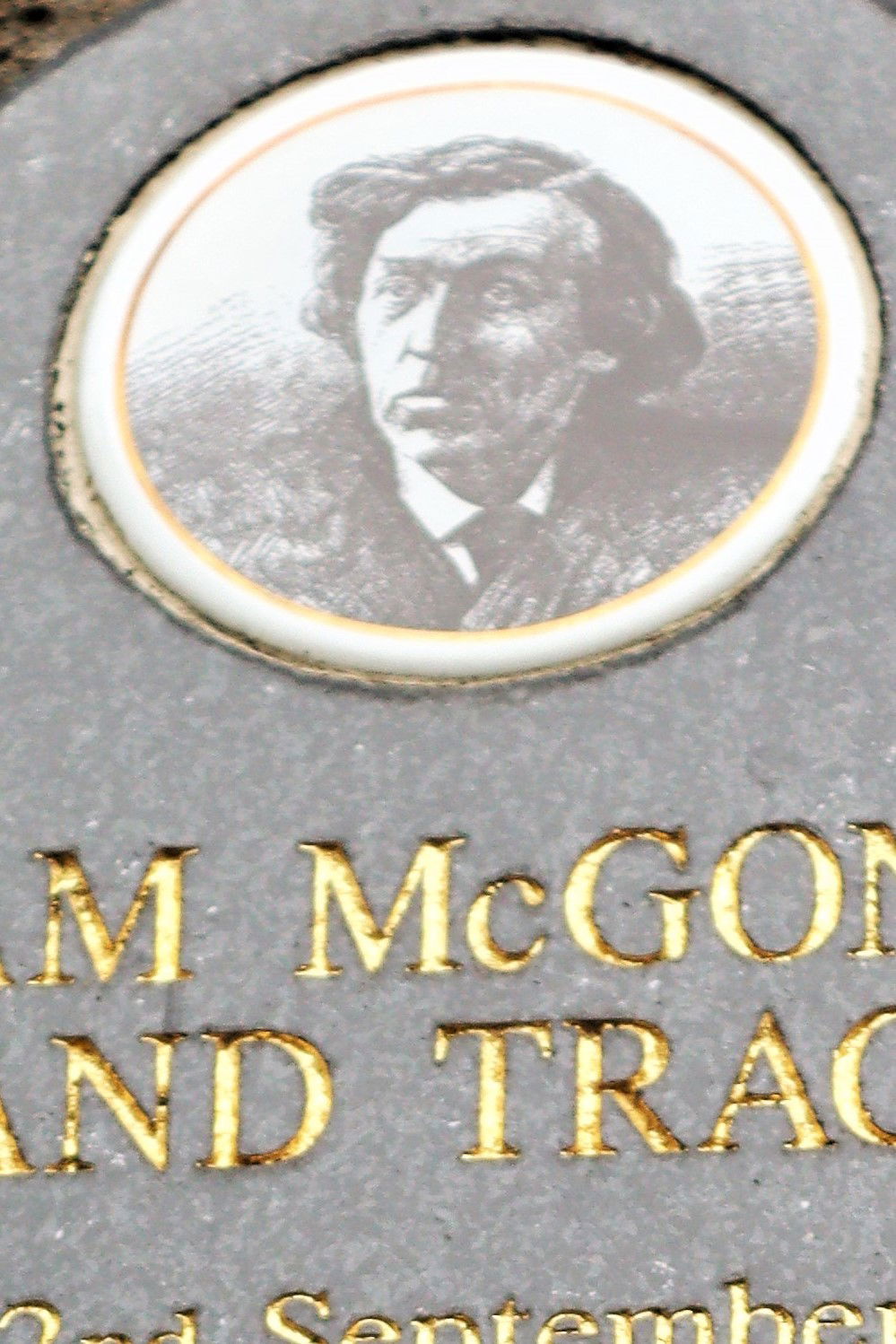 Royal Rejection
McGonagall combined his skills as a weaver with writing poetry, and hoped, when he wrote to Queen Victoria, asking that she become his patron, this would advance his career. When he received a letter rejecting his request, but thanking him for his interest, it is said that he took this as an indication of praise for his work. In fact, his work was routinely met with derision by his peers and when he was told to his face that it was 'very bad' by Dunfermline's Chief Templar, McGonagall allegedly retorted in terms to suggest that it couldn't be so bad as he had been 'thanked' by the Queen for the work that was now being mocked!
McGonagall was so confident of the Queen's praise, indicated, as he believed, by her giving him thanks, he is said to have walked from Dundee to Balmoral, battling extreme elements and terrain to offer her a performance of his work in person. At the castle gates, he stated himself to be the Queen's poet and was summarily dismissed by the guards who refused to accept the letter as any kind of invitation to him.
McGonagall was undeterred and gave numerous performances of his work in pubs, theatres and even a circus where he was pelted with all kinds of foodstuffs, including fish, eggs and flour. He was unsuccessful in making his name in England or New York, despite his best efforts.
In truth, most would agree that McGonagall's poetry was pretty terrible, however, he continued to have faith in his work and remained undaunted, writing copious verses about places, people and tragedies. He remained astonishingly oblivious to criticism by his peers for his work which neither scanned, nor rhymed. He even appeared to revel in being pelted by audiences which led to magistrates banning his performances!
McGonagall would no doubt be thrilled that he reached notoriety as Britain's 'Worst Poet'. He died in poverty in 1902, while staying in Edinburgh, and was buried in an unmarked grave in Greyfriars Kirkyard. Today, a memorial to him can be found in the Kirkyard after passing through the Flodden Wall Arch where it hangs on the wall on the left, towards George Heriot's School. He would no doubt be thrilled that his memorial is frequently sought out by Harry Potter fans, as he gave inspiration to JK Rowling for her character, Professor McGonagall.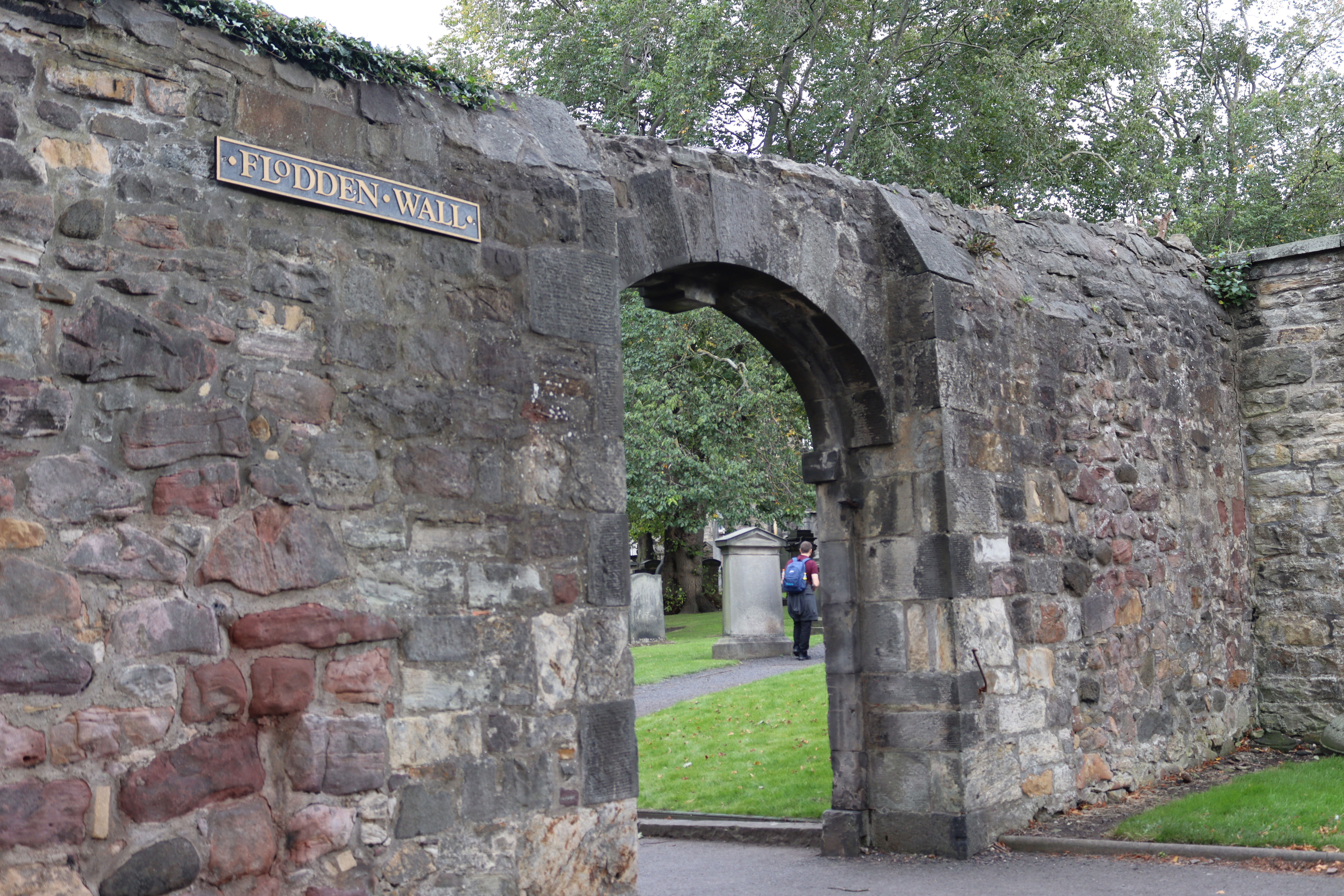 The Arch at Flodden Wall, Greyfriars Kirkyard, Edinburgh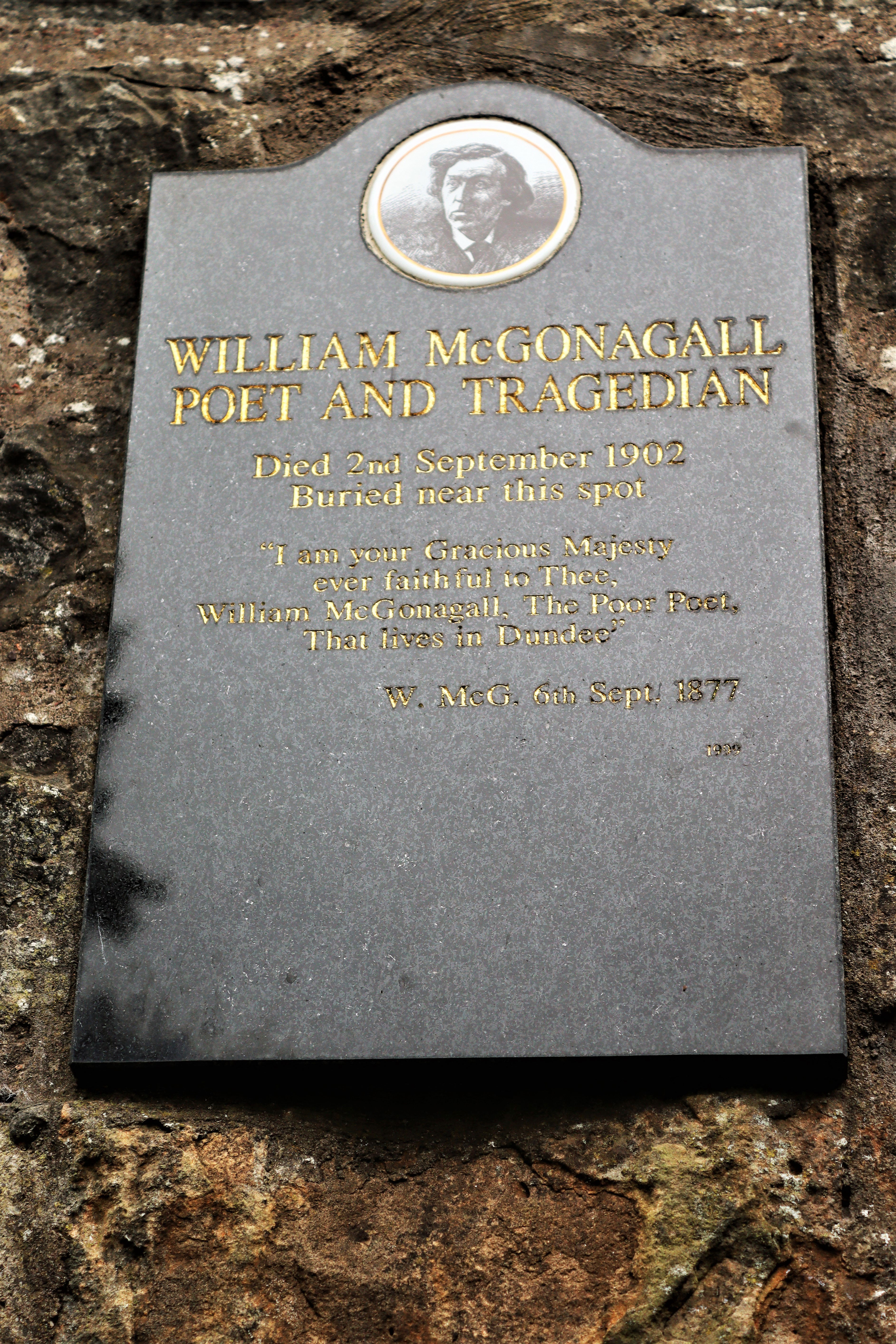 The Memorial Plaque for William McGonagall in Greyfriars Kirkyard
He was finally recognised in his home town, by the people of Dundee who said of McGonagall that he was, "So giftedly bad, he backed unwittingly into genius"
So, what do you think of McGonagall's poetry? Can you write something equally bad about PJ and The Paranormal Pursuers, ghost hunting and, of course, Tunnock's Teacakes? Why not give it a go and visit the competition page.
Here are some examples of McGonagall's verses:
From 'The Tay Bridge Disaster' Two verses written by McGonagall following the collapse of the Tay Rail Bridge as a train passed over it, killing all on board.
Beautiful Railway Bridge of the Silv'ry Tay!
Alas! I am very sorry to say
That ninety lives have been taken away
On the last Sabbath day of 1879,
Which will be remember'd for a very long time
And…your central girders would not have given way,
At least many sensible men do say,
Had they been supported on each side with buttresses,
At least many sensible men confesses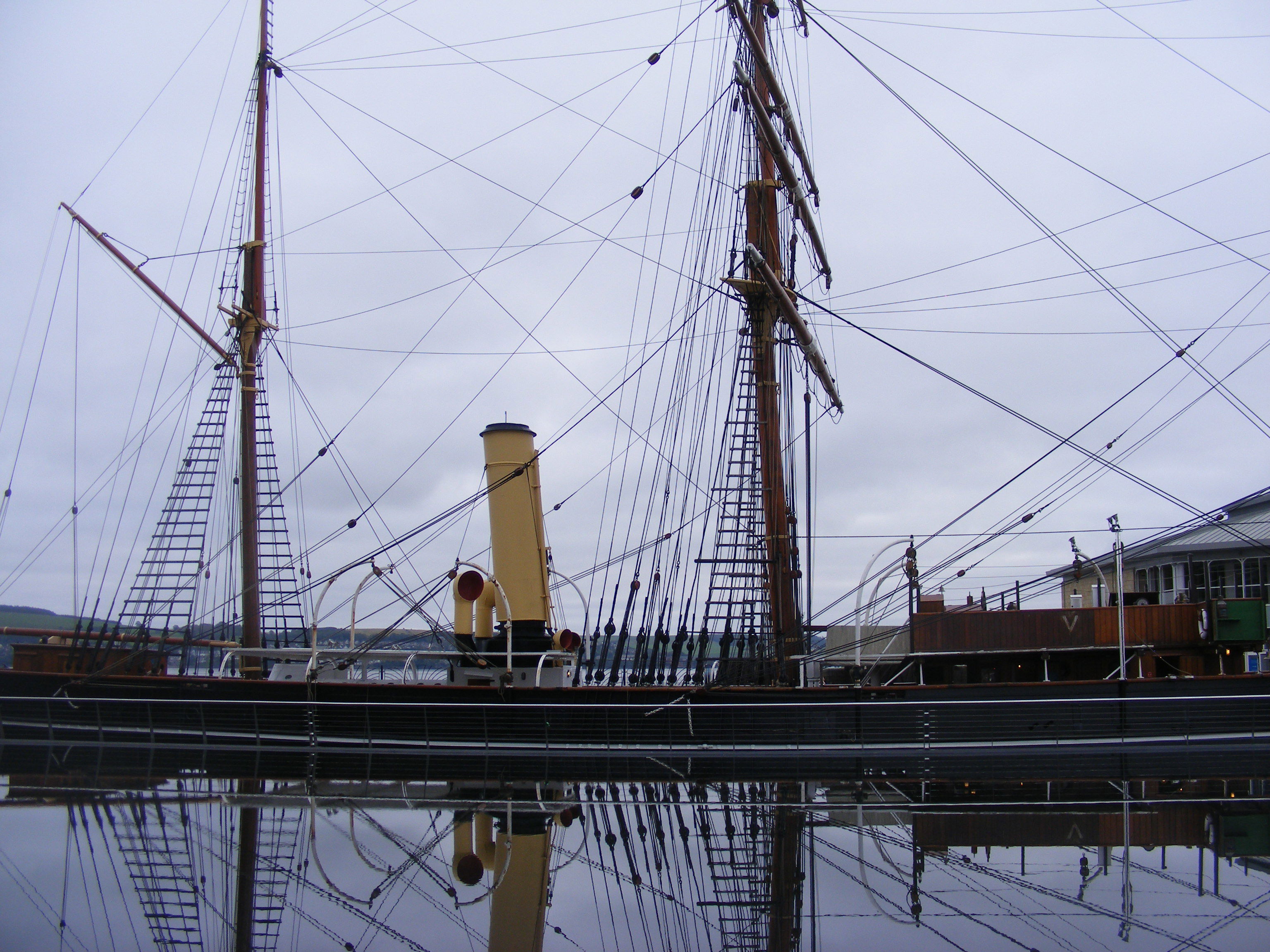 RRS Discovery on the Silv'ry Tay Today
From 'A Tale of Christmas Eve'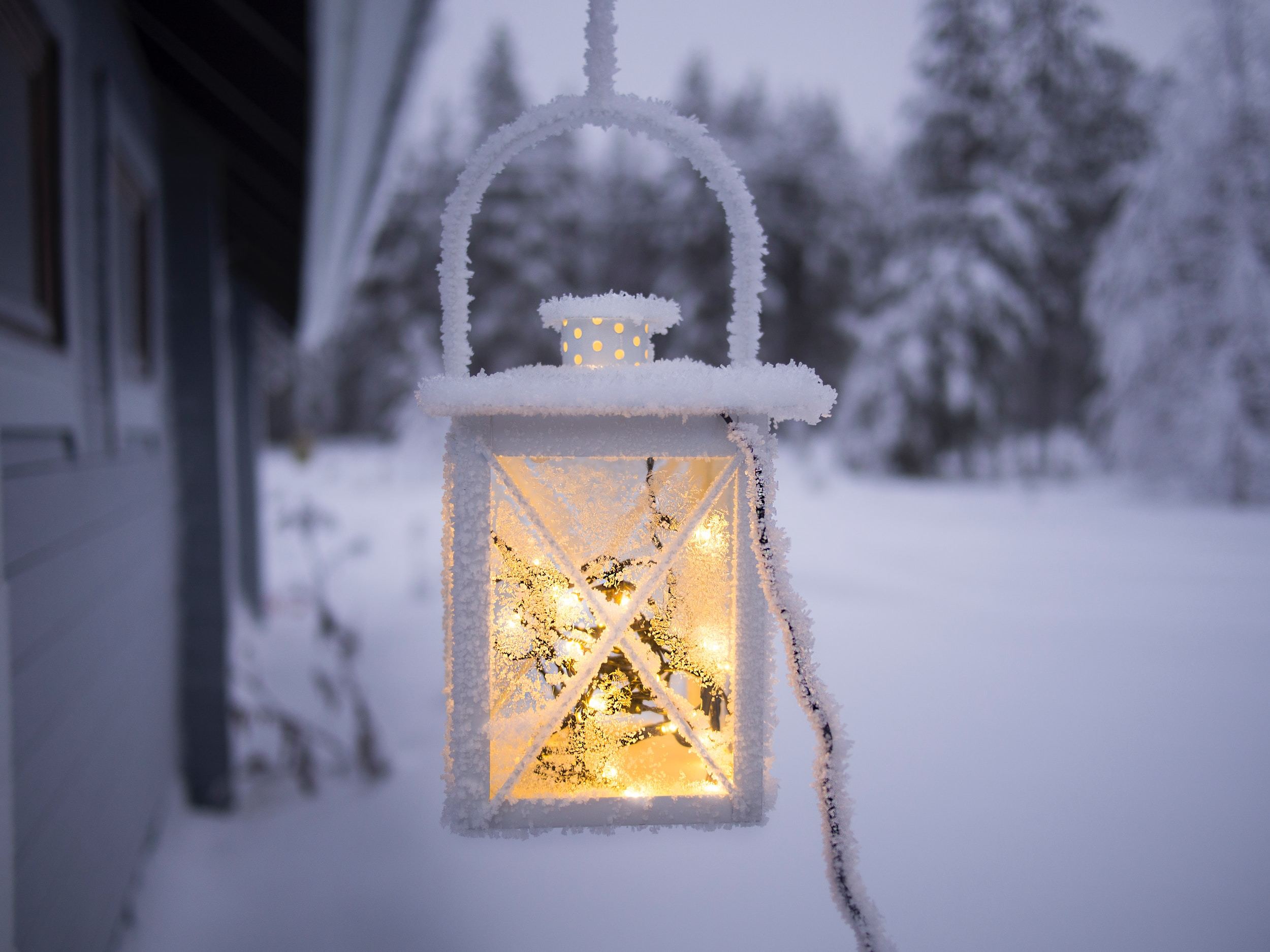 Christmas Lantern - Mira Kemppainen, Upsplash
'It was Christmastide in Germany,
And in the year of 1850,
And in the city of Berlin, which is most beautiful to the eye;
A poor boy was heard calling out to passers-by.
"Who'll buy my pretty figures," loudly he did cry,
Plaster of Paris figures, but no one inclined to buy;
His clothes were thin and he was nearly frozen with cold,
And wholly starving with hunger, a pitiful sight to behold.
From 'Edinburgh'
Beautiful city of Edinburgh!
Where the tourist can drown his sorrow
By viewing your monuments and statues fine
During the lovely summer-time.
I'm sure it will his spirits cheer
As Sir Walter Scott's monument he draws near,
That stands in East Prince's Street
Amongst flowery gardens, fine and neat.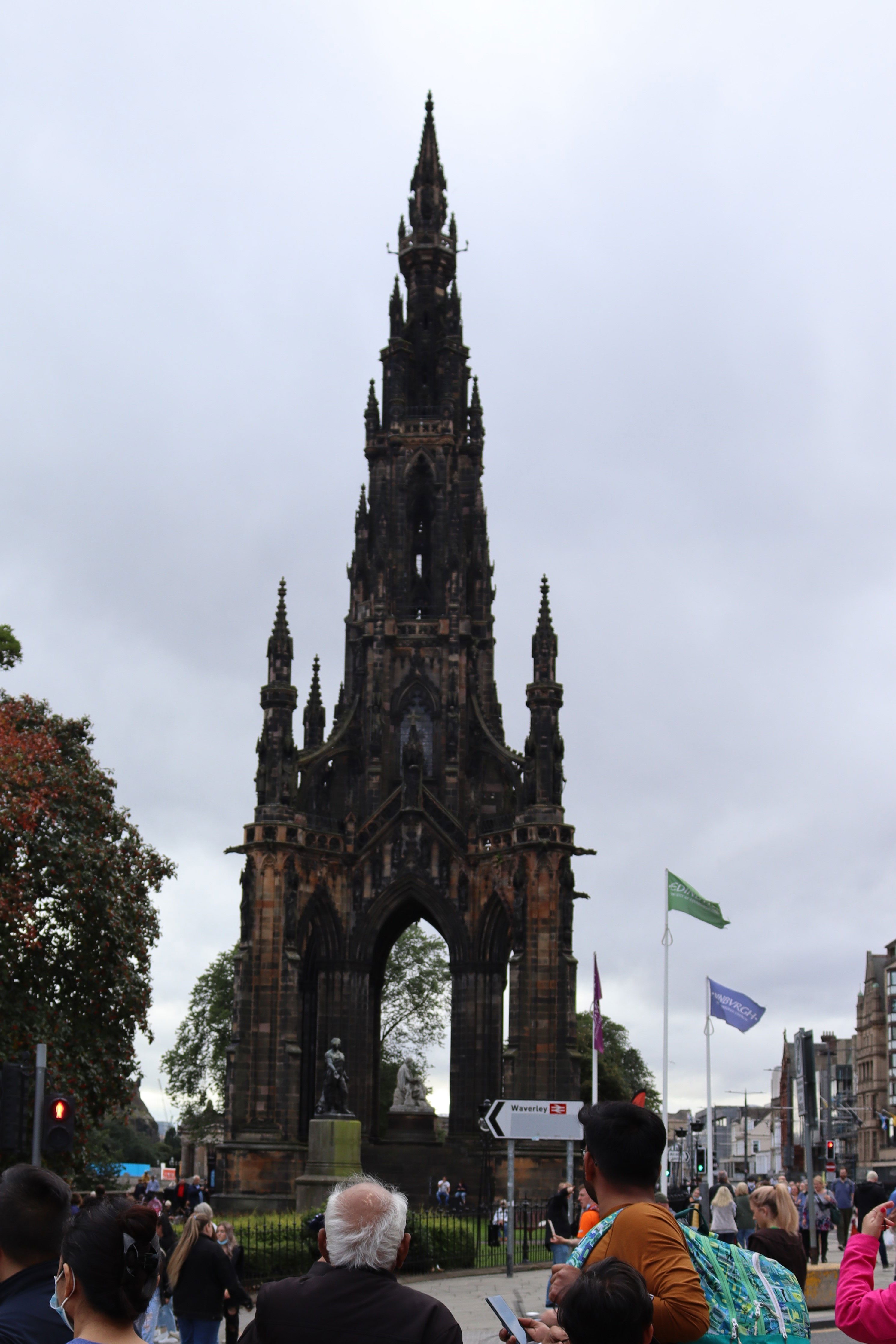 Sir Walter Scott's Monument, Edinburgh
And Edinburgh Castle is magnificent to be seen
With its beautiful walks and trees so green,
Which seems like a fairy dell;
And near by its rocky basement is St Margaret's Well,
Where the tourist can drink at when he feels dry,
And view the castle from beneath so very high,
Which seems almost towering to the sky.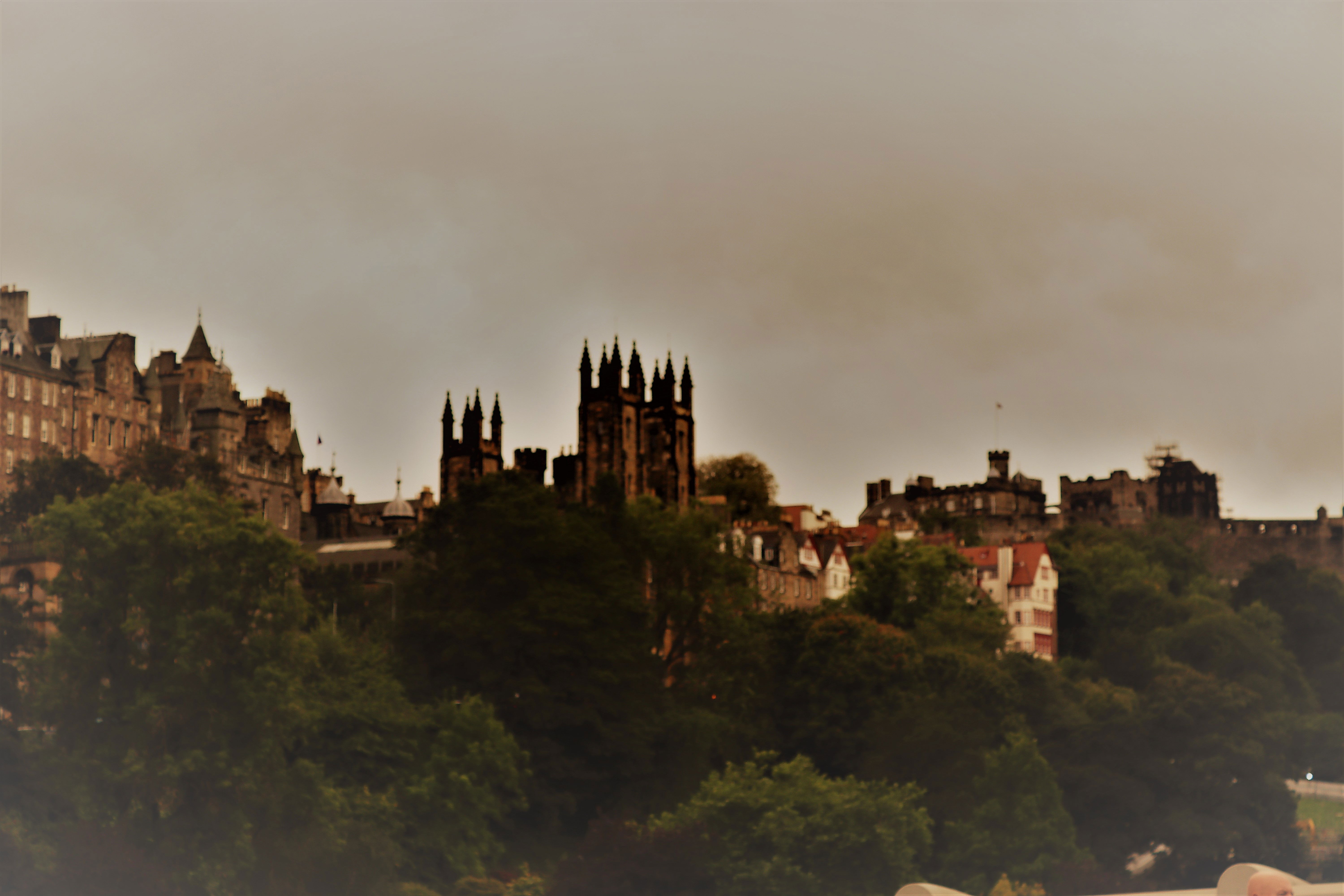 A View of Edinburgh Castle from Waverley Station